If you are not already, you'll need access to your club to be able to access the tools on the UCSA website!
In order to gain access, first we need to ensure you have logged in to the UCSA website at least once previously. If you have not done so previously, please head here now:
Once you have ensured you have an account, please email clubs@ucsa.org.nz with information around what club you are from and what your role is.
Once permissions have been granted, you'll receive emailed confirmation, and you can now head back to the UCSA website and login. This time when you log in you should see a floating cog on the right hand side of the screen that looks like this:

Once you click on that, you should see a link to your club name. Following that link should take you to a page that looks like this: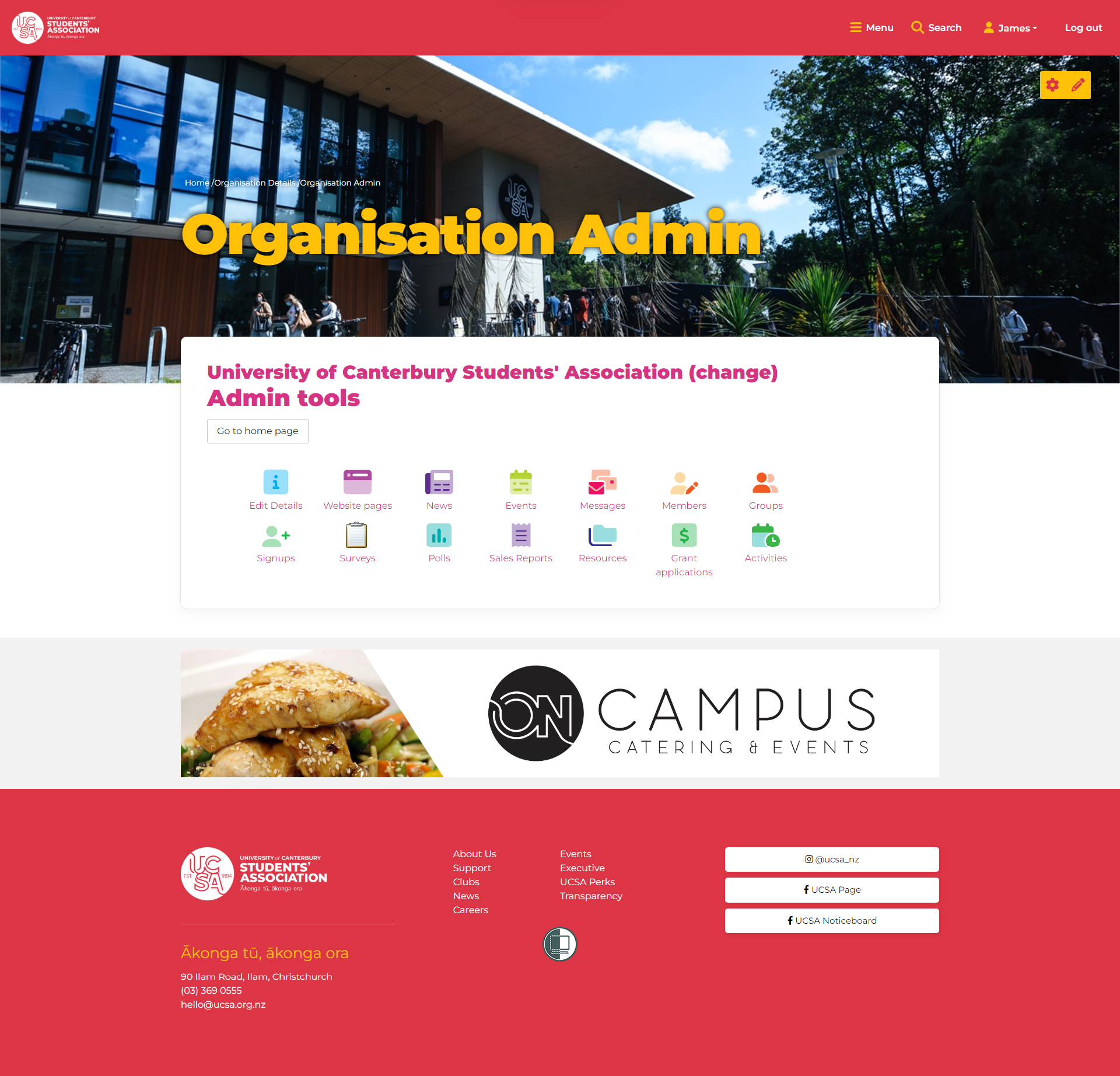 Congratulations! You now have access to your club tools on the new UCSA website!